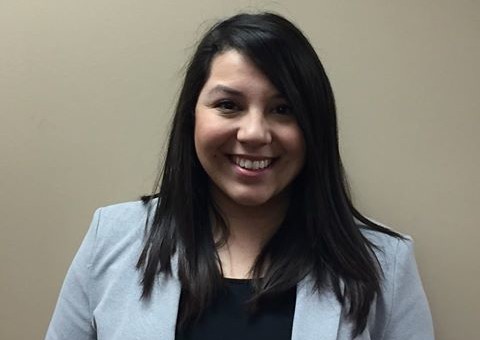 Posted by Carmen Vasquez, The Rape Crisis Center
On April 13, 2016
volunteer
Today we would like to spotlight a UTSA student and RCC volunteer, Jessica Garcia. She began her counseling internship at our center in August 2015. Since then, she has demonstrated great passion for the work we do here at the RCC.
She has shown great compassion and commitment to her clients. Being a grad students can be a lot of work, but she has managed to get involved in facilitating groups, participated at RCC special events out in the community, brought brownies for Valentine's Day (who doesn't love that coworker?!) and always does it with a smile!
One of the best compliments we received about Jessica from one of her coworkers is that she "opens her mind to learn from survivors…which is so important." Her coworker said that Jessica felt like she wasn't getting through to one of her clients so she asked her supervisor for help, looked for new ideas, and thought outside the box. She didn't just keep trying to same things that weren't working and she NEVER gave up. Her coworker said she saw Jessica actively work to try and make sessions better each week and was always her client's supporter. That's the definition of someone who cares about the work they do.
We wanted to let her know her hard work and positive attitude hasn't gone unnoticed! Thank you for everything you do Jessica!
---