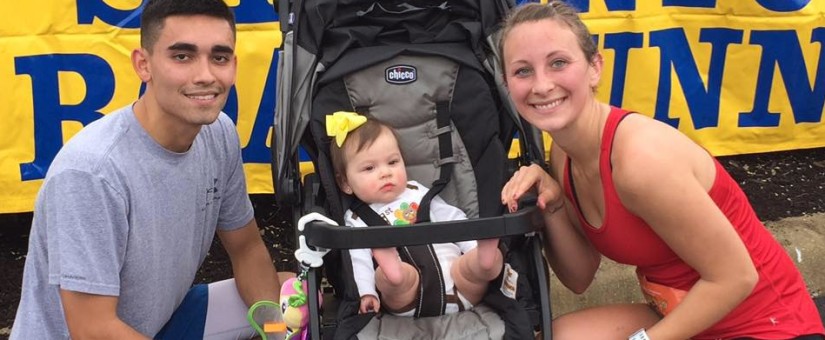 Posted by Stacey Schwab, The Rape Crisis Center
On April 11, 2016
volunteer
It's National Volunteer Week this week, and every day we'd like to spotlight one of our amazing volunteers. Today, we unanimously chose Elizabeth McCubbin.
Ellie has been an intern with The Rape Crisis Center since January 2016. She's graduating from Wright State University in Dayton, Ohio this May. When her husband was stationed here in San Antonio, she contacted The Rape Crisis Center and asked if she could complete her internship here.
Since the first day I spoke with her, she was driven, determined and well-organized. Ellie is not only an outstanding crisis intervention specialist — she is a wife and mother. She balances all of these roles, in a new city where she doesn't have much support, while being an outstanding volunteer that is reliable, efficient and empathetic.
I cannot say enough about this amazing young woman. She shows up and gives 100% to this organization and to survivors. I am honored to have met her and so grateful that she chose The Rape Crisis Center to intern with.
What others have said about Ellie
– "Ellie has been the greatest aid in the hotline department for RCC. She is always more than ready to help in whatever it is that needs to be done. She is more than a volunteer here, she has become family. Ellie is one of the most selfless individuals I've ever met. We appreciate all of the time she gives us!"
– "She is amazing! I love her!"
– "She's awesome!"
We appreciate the time you have given to us here at The Rape Crisis Center! Thank you Ellie for sharing your gifts and talents with this agency. We love you!
---