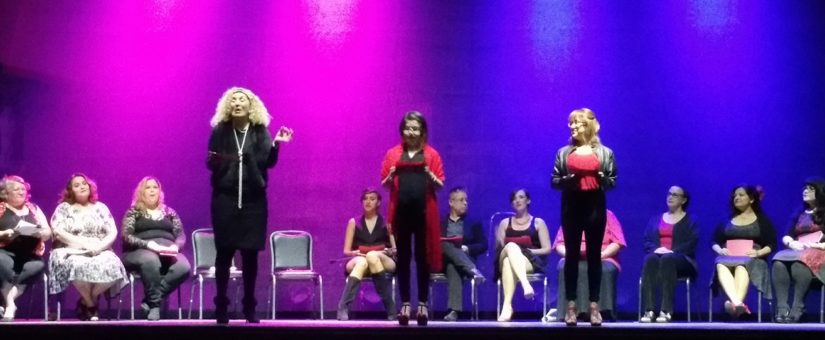 Posted by The Rape Crisis Center
On February 3, 2017
Are you curious what this play is all about? The best way to find out is to ask one of the actresses who have participated in the show the last 5 years. We sat down with Dolores Zapata-Murff and had her tell us exactly what we can expect at The Vagina Monologues show….
RCC: What will I see at the show?
DZM: You will see a group of women sitting on stage, from all walks of life, reading monologues written by other women about experiences involving their vaginas…both good and bad experiences.
RCC: What should I expect?
DZM: Eve Ensler collected stories from women of different ages and backgrounds. The stories cover all the emotions. Some of them are hard to hear, and some will make you laugh out loud. All of them are real experiences. You can hear the courage, pain, and love in each one.
RCC: Why do you participate year after year?
DZM: I participate to raise awareness of violence against women in all forms. I was sexually harassed at work and this is my way to do something about it; to continue to make change in the community.
I love the storytelling aspect. I enjoy getting in to character. For the past 5 years I have read the same monologue, and I love transforming myself in to the 80-year old woman who's story I share.
RCC: Why should people come out to see the show?
DZM: People should come out to support these agencies (The Rape Crisis Center, Family Violence & Prevention Services, and P.E.A.C.E. Initiative) who are on the front lines helping the people affected by violence. Come with an open mind and be prepared to be entertained!
Dolores convinced us! You can buy your tickets here or at the door the night of the show.
A special thank you to Woodlawn Theatre for their generous donation of space and time!
*Tuesday's show is presented entirely in Spanish.