Make a change by sharing our story with others.
Attend a

Conversations of Hope

tour to have a good understanding of the agency and be able to use your experience to invite others to attend.
Engage and invite 10-15 people to a tour within one calendar year.* This can be held at our center or privately at a home or office.
Keep in touch with our Community Engagement Coordinator regarding their invitees (Terri Walk,

twalk@rapecrisis.com

or 210-293-9912).
* We ask that our Ambassadors make a minimum of 1 year commitment to this program.
Get More Info
Terri Walk, Community Engagement Coordinator
Phone: 210-293-9912
Email: twalk@rapecrisis.com
What You'll Do
Ambassadors are official representatives of The Rape Crisis Center that play a critical role in connecting our agency to others in the community, specifically by inviting them to our Conversations of Hope mission tours. These tours are held bi-monthly with the goal of letting every community member know we exist and provide specialized, around-the-clock services. No survivor nor their family should have to go through this process alone. Ambassadors also know the importance of social change and believe that through education we can end sexual violence. Ambassadors are a part of the solution and are held with the highest regards.
Qualifications
An understanding of our mission and vision.
A deep passion to support survivors.
A belief that through education we can end violence.
What Our Ambassadors Say
As with every other issue affecting society, turning a blind eye to this subject contributes nothing. Sexual violence is an ugly reality that must be tackled with numbers. I encourage everyone to find their voice and work together to make our communities safer.

Angela Peña,

Since January 2016
Sexual assault awareness is often a topic that does not receive the support and recognition it deserves. People have a hard time supporting a cause with the word "rape" in it. We need to change our mindset—sexual assault awareness should be an important cause.

Roxy Pruski,

Since January 2016
If you do not step up to help others in your community, then important associations, connections and issues will be left unaddressed. RCC is a place of hope, healing, and action.

David Levey, MD,

Since January 2016
Invitation Examples
Invite your guests in whichever way is most convenient for you. Face-to-face invitations are usually the most engaging, but emails, calls or social media may be the best/quickest way to get your invitations out.
The Rape Crisis Center has implemented a fantastic program, hoping to give individuals a more complete picture of who they are and what they do for San Antonio. Did you know that they are not only working with those already impacted by violence but are also trying to end it from happening in the first place? This informational initiative is called "Conversations of Hope."
After I attended a Conversations of Hope tour I was amazed about how many people they actually serve every year and I began thinking of who else may want to learn more about this center that is truly creating an impact in children, women and men and I immediately thought of you and your network of friends. Would you be willing to come, listen and give us your feedback? You won't be disappointed.
The tours are held every 1st Tuesday and 3rd Thursday of the month at 6:30pm-7:30pm. Here are some of the upcoming dates:
Tuesday, April 5
Thursday, April 21
Please let me know if you can attend and I will ensure to reserve your space.
Sincerely,
XXX
If you have the time, please send your guest a reminder email the day before they're scheduled to attend:
Hello Friend,
I just wanted to send you a quick reminder of our Conversations of Hope at The Rape Crisis Center tomorrow at 6:30 pm. The presentation starts promptly at 6:30pm and I wouldn't want you to miss any part of this great tour, so please make sure to give yourself enough travel time.  If you have any difficulties finding the office, please feel free to call the agency at (210) 349-7273, and an kind operator will guide you to the office.
I'm looking forward to seeing you tomorrow!
Ambassador Spotlight
Community members making a difference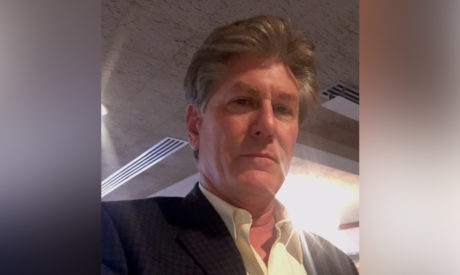 Posted by The Rape Crisis Center
On July 28, 2016
David Levey, MD is a radiologist in Shavano Park and served on our Board of Trustees from December 2011 to January 2016....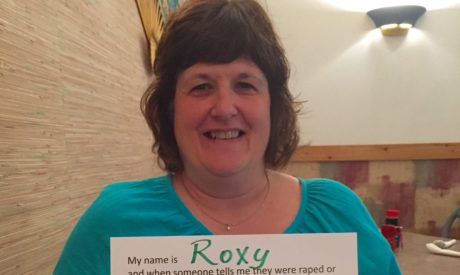 Posted by The Rape Crisis Center
On July 11, 2016
A little to know about Roxy: 1) her whole world revolves around her amazing husband and four kids, and...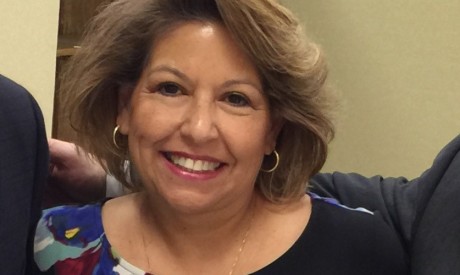 Posted by The Rape Crisis Center
On May 16, 2016
Angela Peña has been an ambassador with The Rape Crisis Center since January 2016. She's an RN and administrator for...